Christy Bergland

visual artist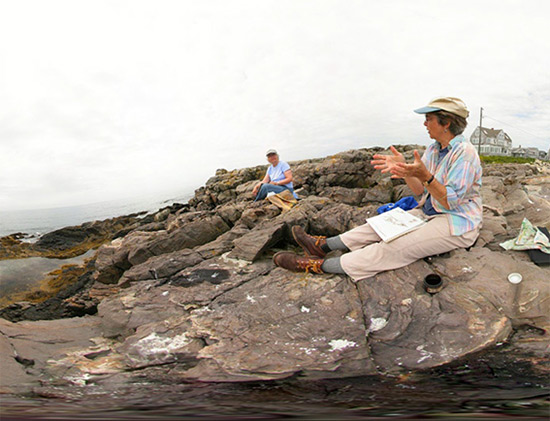 Thanks for taking the time to enter my website.
You will see many different painting, drawing, and mixed media "galleries:" Maine Landscapes; Portraits; Brown Ink and Figure Drawings; Wooden/Acrylic Box series; Inter- generational Dialogues; Cityscapes; Collab;rative and Encaustic works and Collage which is involved in many of the galleries. I believe that the "consistent" thread which runs through all the work is the "found" uniqueness of my mark-making regardless of media or subject matter. My internal experience and relationship with the world is complex which these multiple avenues of expression in series form satisefy.
Born in Maryland and raised in both Maryland and Maine,
I continue both residences where I have studios. After graduating from the Maryland Institute College of Art, I earned an MFA from the University of Pennsylvania. During that time I spent an invigorating summer at the Skowhegan School of Painting and Sculpture in Maine.
My teaching art to school children on Long Island where they were visually describing their experiences, led me to financially support myself as an artist with a career in art therapy. I returned to Philadelphia where I graduated from the Creative Arts in Therapy graduate program at Hahnemann Medical College now Drexel University.
I was affiliated with Sheppard Pratt Hospital in Baltimore, Maryland for 34 years. As part of my private practice I was the supervising art therapist for The Retreat at Sheppard Pratt.
My work as an art therapist has significantly informed my work as an artist. The notion of connection in collaboration as well as the writings of D. W. Winnicott about "play" and "transitional phenomenon" are fundamental concepts in my artwork as well as in my art therapy work. I am an artist who makes artworks about space and movement in time. "Loss" and "change" are essential muses in the process of "finding" the visual work in present time.
In addition to my studio work, I serve as a past president and current board member of The Creative Alliance at The Patterson, a community based arts organization in Southeast Baltimore. I am a board member of Engine…Propelling the Creative Economy, an arts organization in Biddeford Maine.